For the average Internet user, connecting to the World Wide Web and visiting popular websites is a very simple process. The Internet was designed to be as user-friendly as possible so that it's easy to access across the world. While checking your Twitter account and reading news articles may be as simple as typing in a web address, there's a lot of complex processes going on behind the scenes.
DNS servers play an integral role in providing you with access to the websites you love. Each time you type in an address to visit a site, your computer or mobile device connects to a DNS server to figure out where it needs to take you. Think of these servers as a phone book for the Internet. Your device has no idea what the words in your address bar mean, so it must use that information to find the appropriate IP address and establish a connection. Without a DNS, your Internet-capable device would have no way to download the webpage and send data.
Typically, your computer will connect to a DNS server that's assigned to you by your Internet service provider. ISPs will assign you to a DNS that they deem to be the best. More often than not, those assigned servers are hampering your browsing experience. These servers can be congested, sluggish, and downright ineffective. It can ruin your entire browsing session and prevent you from visiting certain sites altogether.
Instead of connecting to your ISP's DNS, you can choose to utilize one of the many free and public DNS servers that are available. These options are built to be faster, more secure, and much more private. They also come with some great perks that can change your entire approach to using the Internet.
Here's a selection of DNS servers that are open to the public.
Best Free and Public DNS Services

Established all the way back in 2005, OpenDNS is one of the most popular alternative DNS service providers in the world. They have over 90 million users across the world. The Cisco-owned service is a completely cloud-based DNS. Currently, it's free to use. However, there is a paid version and an option for businesses.
OpenDNS boasts a 100 percent uptime. They also have great security features built right in. Phishing websites are automatically blocked. This DNS service is also very configurable. You can set it to restrict access to certain websites that you don't want people on your network to visit. OpenDNS Family Shield, one of the options in the OpenDNS Home package, blocks all adult content.
Primary DNS:
208.67.222.222
Secondary DNS:
208.67.220.220
Pros:
100 percent uptime
Automatic blocking of phishing sites
Two free DNS server options
Adult content blocking with OpenDNS Family Shield
Simple Setup Process
Cons:
Logs online activity and uses the information for analysis
Logged data is stored for 12 months
Google Public DNS
The reliable search engine giant also offers a public DNS for anyone who wants to use it. It's one of the fastest DNS services out there. That's because Google has servers in locations all over the world. Of course, Google has a lot of investment in these servers. This is beneficial to you in terms of performance and reliability. Their infrastructure is fast and constantly improving.
Despite Google's somewhat sordid reputation among those who are concerned with online privacy, their DNS is very transparent about what information they keep. Your IP address is logged every time you make a request. However, that information is only kept for up to 48 hours.
Primary DNS:
8.8.8.8
Secondary DNS:
8.8.4.4
Pros:
Good support and bug tracking system
More accurate querie results
Protection from multiple types of DNS attacks
Reliable performance
Faster browsing
Cons:
Logs IP of device DNS querie was made from for 48 hours
May require more technical skill to properly configure
CloudFlare DNS

CloudFlare is often regarded as one of the fastest DNS services available, even surpassing Google. Their global network of servers is streamlined for optimal performance. The company made a name for themselves through reliable content streaming, so it's no wonder that they have seen success with DNS service.
The thing that sets CloudFlare apart from other DNS alternatives is their dedication to privacy. The company has committed to never recording your IP address to disk. If any information is collected, it's deleted within 24 hours. The DNS service may be simple in terms of security and protection, but their superb privacy policies have made them a very popular choice among Internet users. CloudFlare even hires and an independent security firm to audit their practices. The DNS is simple to set up. In the event that you do need help, there's a pretty active community that's always ready to provide assistance.
Primary DNS:
1.1.1.1
Secondary DNS:
1.0.0.1
Pros:
No data logs
Very fast service
Simple setup process
Easy to get help on community forum
Independently audited for privacy
Cons:
Notable lack of security features
Comodo Secure DNS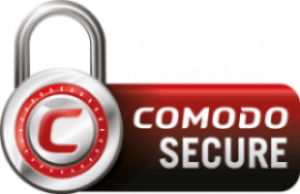 The Comodo brand name may sound familiar to you. The company is most known for its line of computer security products. Their public DNS service is focused on providing users with security. It automatically blocks any malware and phishing attempts. The DNS also goes above and beyond by automatically rerouting your connection if you attempt to visit a parked domain. The "smart" technology will figure out which website you really wanted to visit and take you there without subjecting you to the ads and security issues commonly found on parked domains.
The global network of DNS servers is relatively reliable. However, performance may be an issue for some. Responses to DNS queries aren't the fastest in the industry. Another issue with Comodo Secure DNS is its privacy policies. Their policy states that they collect logging data when you make a request, though this information is rather difficult to find.
Primary DNS:
8.26.56.26
Secondary DNS:
8.20.247.20
Pros:
Robust security features
Detects parked domains and redirects you automatically
Reliable global network
Cons:
Queries may take slightly longer to complete
Questionable logging policy
Verisign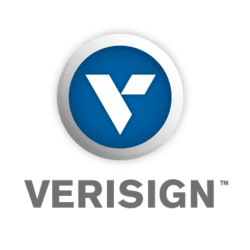 Verisign aims to be a fast and security-focused DNS service. For all intents and purposes, the company delivers on those fronts. They tout a 100 percent uptime. While Verisign doesn't have the fastest servers, what they lack in speed they make up for in stability. The network is also designed with security in mind. It's capable of preventing DNS attacks and phishing attempts to keep you safe as you browse.
Privacy is another big focus for this service provider. They do keep some information about your IP address when you make a query. However, the company has a strict policy about not selling data to third-parties for personalized ads or any other purposes.
Primary DNS:
64.6.64.6
Secondary DNS:
64.6.65.6
Pros:
Doesn't sell DNS information
Many useful DNS tools on website
100 percent advertised uptime
Multiple security methods to prevent attacks
Cons: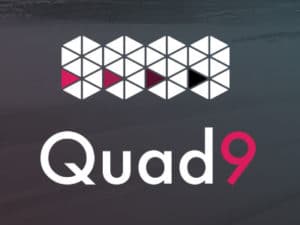 Quad9 does a very good job at keeping you secure as you browse. They work with multiple security agencies to identify threats and prevent you from being exposed to them. There's even a global community that works to identify potential threats early on. While Quad9 doesn't filter out content at all, it does block certain websites. It prevents you from establishing a connection with suspicious domains that are known to have a threat of phishing or malware. By blocking your access, it keeps you and your identity safe.
Speaking of identity, this DNS service provider is quite open about what information they log. They don't keep any detailed information about your time on the Internet or any queries you made. However, they do track general information, such as the area you're located in and times of DNS requests. This information is easy to find on their website.
Primary DNS:
9.9.9.9
Secondary DNS:
149.112.112.112
Pros:
Automatically blocks domains suspected of having malware
Transparent logging policy
Very fast speeds
No content filtering
Detailed setup guides on website
Cons:
Keeps basic information about activity

Fast, free, and uncensored. The goals of Watch.DNS are proudly displayed right on their website. This DNS provider is all about providing you with quality DNS service that you can rely on. As they state on their website, they're not interested in your information. Their servers do not log any queries whatsoever. This ensures that your information can't be sold or tracked back to you.
Watch.DNS is a relatively small provider compared to other options. They're based out of Germany but have servers located in many different regions. The provider is committed to neutrality as well. The requests to the servers aren't being censored or modified based on content. You can visit any site without having to answer to your ISP.
Primary DNS:
84.200.69.80
Secondary DNS:
84.200.70.40
Pros:
Uncensored DNS resolvers
Fast service
No DNS queries logged
Smaller company
Can prevent DNS Hacking
Cons:
Not as many security features

OpenNICis a unique alternative to your ISP's DNS server. While all of the other options on this list are owned and operated by companies, OpenNIC is a non-profit organization that's all managed by a community of volunteers. The DNS service was established to get around censorship issues with ISP DNS servers. As a result, OpenNIC is completely neutral. Every query is treated the same.
Once you have set up your computer to connect to the DNS, it will route your requests away from your ISP to one of four different servers that are closest to you. The information that is logged is entirely up to you. You can choose to remain anonymous and have the servers forget requests immediately, or you can choose to save some information for solid performance. None of the data that is collected is sold or used for profit.
Primary DNS:
46.151.208.154
Secondary DNS:
128.199.248.105
Pros:
Prevents DNS hacking
Community run
How much information is logged is up to you
Neutral DNS servers
Cons:
May experience slower speeds

If you need a simple, no-frills DNS, consider using the Alternate DNS server. It has some built-in features that are designed to improve the browsing experience. The company's main priority is to block unwanted ads as you surf the web. To do this, it prevents them from ever reaching your network. There is also a paid version of this DNS service. It's focused on family-oriented browsing and will automatically block adult content.
Primary DNS:
198.101.242.72
Secondary DNS:
23.253.163.53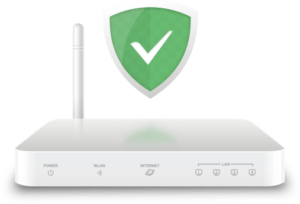 AdGuard DNS is a relatively new public DNS option that's versatile. There are a few different DNS server sets that you can connect to. Not only do they block ads while you're browsing, but they can also prevent ads from popping up during games, videos, and apps. The DNS server can also block phishing attacks and adult content on dedicated family servers.
Primary DNS:
176.103.130.130
Secondary DNS:
176.103.130.131
What Does a DNS Service Do?
As we mentioned, a DNS or Domain Name System works to connect you to the website you want to visit. DNS servers are spread out across the globe, so how does your computer know where to send you? Well, one way to look at a DNS is to view it as a translation tool and directory.
Say, for example, that you want to visit Twitter. You would type "www.twitter.com" into the address bar of your Internet browser. That address contains the domain name. Essentially, it's the public name of the website. Unfortunately, the framework and language used by computers to connect you to Twitter don't understand what any of those letters mean. So, it has to connect to the DNS server to find out.
Each website you visit has a unique IP address. It's a string of numbers that represent the true address of the website. The DNS does a quick search to figure out which IP address is associated with the domain you typed in and sends you to the right place. While this system may seem redundant and complicated, it's an effective way of navigation. It prevents Internet user from having to remember a string of complicated digits. Instead, you can just remember "Twitter.com."
All DNS providers technically have two DNS servers. There's the primary DNS and secondary DNS. Primary servers are the ones you connect to the most. The secondary DNS servers are there for redundancy. Most can also handle two types of IP addresses. They can manage IPv4, which is a 32-bit number, and IPv6, which is the newer 128-bit number. Despite the versatility and extra safety precautions, problems do occur with DNS services. Poor performance, the inability to connect, and a lack of response from the DNS itself can all affect the way you use the Internet.
Why You May Want to Consider Using A Different DNS
Now that we've gone over what a DNS server is and how it operates, let's look into some of the reasons why you may want to make the switch. Because the DNS is automatically assigned by your IP, most people don't even bother considering an alternative. However, making a small change like this can provide you with a host of benefits.
Better Performance
Have you ever tried to visit a website only to have the connection time out? It's an all-too-familiar scenario. You may have success communicating with a different website but still have issues with the one you actually want to visit. While DNS service providers will often do a lot to maintain their infrastructure, there can be performance issues. Servers are spread out across the world, which can result in connection speeds that feel like a slow crawl.
Many public DNS servers offer much better performance than those operated by an ISP. Some even tout a 100-percent uptime, meaning that they're never down. Small differences in the server network can lead to noticeable improvements in how smooth and fast browsing the web is. If you're tired of dealing with issues, consider switching to a public DNS that's more reliable.
Online Security
You might not hear about them regularly, but DNS attacks happen all the time. When your computer makes DNS queries, it's often doing so on an unencrypted connection. This exposes you to a number of different security issues. DNS attacks may not even be targeting you directly. Hackers can target the DNS itself, effectively clogging the server and preventing you from visiting a website.
In more serious cases, connecting to a bad DNS can put your valuable data at risk. It's possible for attackers to hijack your connection, send you to a completely different website, and expose you to malware. While DNS attacks and other security issues can certainly happen on public DNS servers, it's much rarer. That's because many DNS services have built-in security features that are designed to block ads, phishing attempts, and much more.
More Anonymity
If you're worried about your privacy on the Internet, a new DNS may be the answer for you've been looking for. When you connect to your Internet Service Provider's DNS service, your activity is being logged. This is how ISPs know what websites you've visited and what files you download. Everything from the time the request was made to where the DNS took you is recorded. Even if you use a VPN, your online activity can be tracked to you if you use the ISP's DNS.
Not all public DNS servers have a no-logs policy. If privacy is what you're after, you need to delve a bit deeper into the provider's fine print. Service providers can collect all kinds of different information. Some will record fine details about your online activity while others will scramble DNS requests so that you can remain anonymous. You can usually find more details about what they collect and what they do with the data in the company's privacy policy.
Unblock Location Restrictions
Another great perk of a public DNS is that is may help you get around geographic restrictions. A lot of digital content is only available in certain countries or regions due to copyright laws. This is very common on streaming platforms like YouTube and Netflix. However, using a public DNS that doesn't record Internet traffic data may be able to help you get around those blocks.
This is possible because you're using a DNS that doesn't have data about your location. ISP-assigned DNS servers know where you're connecting to the platform from. That information is then used to see if you can access geo-locked content or not. By switching to a public DNS, you can bypass this process completely.
Conclusion
Making the switch to a free public DNS server can provide you with more freedom than your default DNS server from your ISP ever could. They give you the opportunity to browse the web safely and without censorship. There are plenty of reliable DNS servers to try out. Give a couple of them a try to test out the waters and see how a new DNS can improve every aspect of how you use the Internet.
Latest posts by Eric Sandler
(see all)